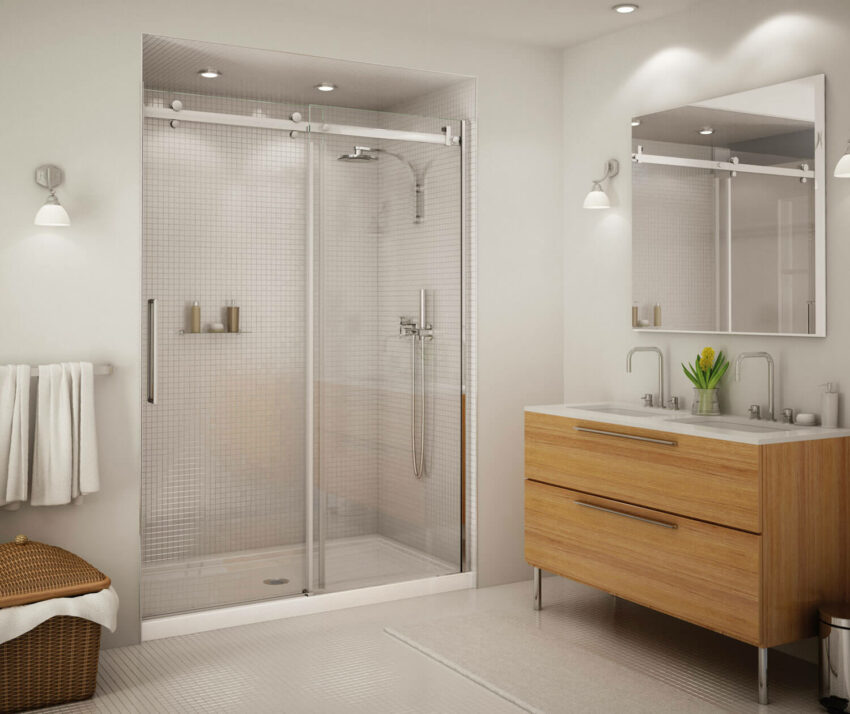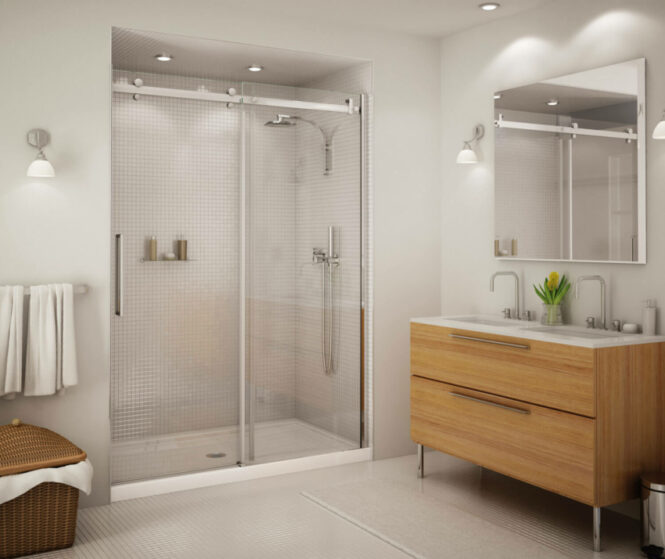 The use of sliding doors can increase the floor area by up to 14 square feet. This is suitable for those of you who have a minimalist bathroom size. However, you need to know how to clean shower sliding door tracks.
This is because the track on the sliding door is easy gets dirty and you will find it difficult to operate it. However, there are some easy methods you can apply to clean sliding doors. If you want to know how to clean shower sliding door tracks, here are the methods:
1. With Vinegar
You'll need white vinegar, a sponge, an old toothbrush, a cloth, and a spray bottle. The first step is to fill a spray bottle with white vinegar. Then gently spray under the sliding door track and leave for 10-30 minutes.
Use a toothbrush to scrub away soapy cum and grime. Then, you can wet the sponge and wide down your sliding door tracks. Moreover, You can repeat this method as necessary.
2. With a Steamer
For this method, you will need a steamer with a wand attachment, a plastic spatula, and a microfiber cloth. To prepare for cleaning the sliding door track shower, you can follow the instructions on the steamer.
Then, to loosen the goop and stains that have accumulated on the track, use a wand. Wrap the microfiber cloth around the plastic putty knife. You can use this to access crevices and edges that are difficult for you to reach.
So, it is easier for you to clean the scum or buildup of dirt. Also, wipe off the residue with a clean microfiber cloth. Repeat this method until your shower sliding door track is free of soapy buildup and hard water stains.
3. With Baking Soda
How to clean shower sliding door tracks is easy. You can also do it with baking soda because this can remove mildew and soap scum on your shower sliding door track.
Some things you need to prepare besides baking soda are water, a bowl, a toothbrush, and a microfiber cloth. The first step is to mix baking soda and water in a bowl. Make sure the texture is like paste.
Then, to scrub the track, dip the toothbrush into the cloth. You can use a microfiber cloth to apply the paste all over the track area to clean any stubborn areas. Leave it for 30 minutes to an hour, scrub again with a toothbrush, rinse, and clean.
4. With Lemon
You can use lemon to clean the crusty sliding shower door track. You just need to prepare the lemon, salt, toothbrush, and cloth. Then, take a quarter of a lemon and dip it in the salt. Use the slices to scrub the tracks and leave for a maximum of 30 minutes.
To scrub extra dirty areas, you can use a toothbrush. Then, to rinse it you can use a wet cloth. Another way is that you can make a paste with salt and lemon juice. Then, apply the paste using a toothbrush.
That's an interesting review on how to clean shower sliding door tracks. There are 4 methods you can choose from to clean your shower sliding door tracks. Moreover, choose a method that can accommodate your needs.