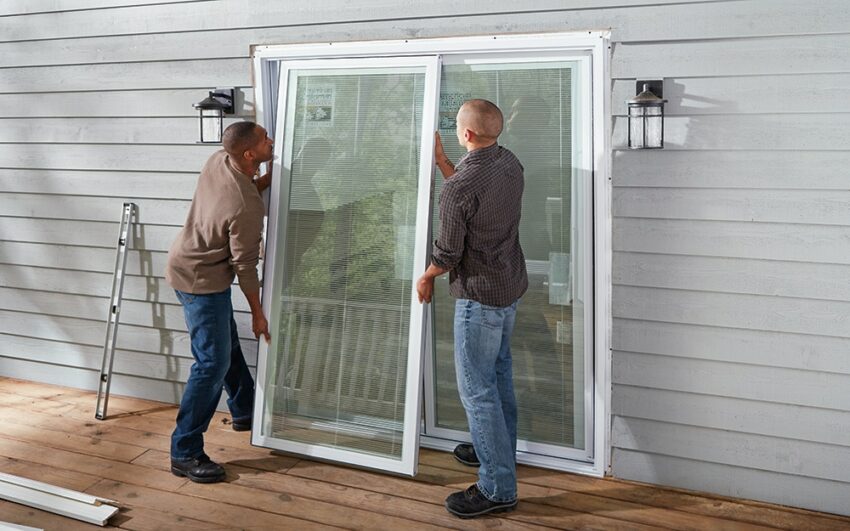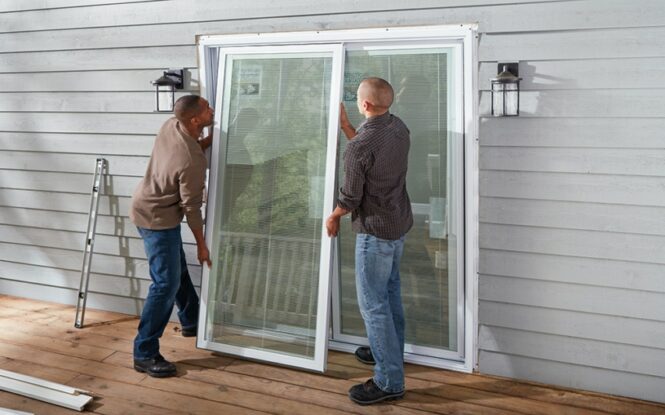 There are many advantages to using sliding doors, ranging from saving energy, and saving space, to offering a wider view. Therefore, many homes began to install sliding doors. However, there are several things you need to consider about sliding door installation.
Therefore, you need to know a few tips before you install a sliding door. These tips will be useful so that your sliding door becomes more durable and able to accommodate your needs. If you want to know what are the tips about sliding door installation, here are the reviews:
1. Use The Right Method to Apply Caulk
One very important step in sliding door frames is sealing and weatherproofing. However, you must be very careful when applying the caulk properly so that water does not slip through any openings around the sliding door.
Therefore, you should use silicone caulk and choose the best dispensing tool. For a clean application, you can use a smooth action caulk gun. When applying the caulk, set the caulk gun at a 45-degree angle.
Then, squeeze the gun steadily as you continue to drag the tip in a straight line. You need to do this to ensure that the putty gets into the joint.
2. Buy The Right Sliding Door for Your Needs
Before you come into a sliding door installation step, you should buy a door according to your needs. This is because even though sliding doors work the same way, they have a different styles.
One of the things you need to consider when buying a sliding door is the material. Some common materials in sliding doors are fiberglass, aluminum, wood, steel, and vinyl. Fiberglass sliding doors are light, energy-efficient, durable, weather-resistant, insect resistant, and require low maintenance.
While sliding doors made of aluminum material have various designs and colors and are durable. Aluminum sliding doors are perfect for the outdoors as they can withstand all kinds of weather conditions.
Meanwhile, wooden sliding doors are easy to crack and warp, despite having an elegant and classic design. Therefore, avoid using wooden sliding doors outdoors or in wet areas as moisture can damage the wood.
Similar to aluminum sliding doors, vinyl sliding doors are also durable. However, vinyl sliding doors are available in limited colors and give the impression of a low-quality product.
3. Be Sure to Insulate Any Openings Around The Door
After you install the sliding door, don't forget to check the overlook gaps left around the sliding door. This is because even though the gap is small, it has big implications for the energy efficiency of your home. This is because your home will lose between 30% and 40% of its heat due to small gaps around the sliding door frame.
To fix this, you can fill this gap with insulation, such as foam insulation or fiberglass sheets. Then, also check your sliding door weather stripping material periodically. If it wears out, replace it immediately to reduce energy loss.
4. To Install a Sliding Door Where No Opening Exists, Consult a Professional
Installing a sliding door that already has an existing opening will be easier. This is because you don't have to destroy the walls. If you have to modify walls, you should consider plumbing and wiring issues. Therefore, you should leave it to a professional.
Now you know more about the tips for sliding door installation. You can apply all of these tips so that sliding doors can work optimally in your home. However, if you find it difficult, you can get professional help.